On 3 and 4 December 2016 the first ever European tournament took place in London. The championship was organised and managed by Gabriele Kappus, Nathalie Lecordier and three-time world champion Ben Pridmore, who all did a fantastic job in preparing everything.
In the vein of the national championships, two titles were at stake: the title "European Champion" for the best European (just as the title of German Champion, Swedish Champion and UK Champion is awarded to the best national competitor) and the title "European Open Champion" for the best overall score of any competitor, including non-Europeans. With World Champion and memory athlete extraordinaire Alex Mullen attending, there was quite a high chance of these two titles going to different athletes …
Also attending: world no. 4 and two-time XMT winner Simon Reinhard, Names world record holder Katie Kermode, UK Champion 2015 Marlo Knight, the strongest European kid Tobias Achleitner, a number of veterans in Jürgen Petersen and Senior World Champion Soren Damtoft, Spanish Open organiser Javier Moreno and Gothenburg Open silver medallist Lars Christiansen from Denmark. A very strong field.
A big thank you also to our sponsor PEAK (www.peak.net) who provided a very nice venue in the heart of London, styled rather like a Silicon Valley start-up with cosy couches and creatively designed bookshelves, and refreshments for the contestants.
And so began the first-ever European Championship:
Katie Kermode set an exclamation mark right at the beginning by breaking the 15-minute Names world record of 187: Katie memorised 200 names and became the first person to break the 200 barrier! Congratulations. But that was not the end of that …
Alex Mullen narrowly missed the Speed Numbers record with 468 and 492, two incredibly strong results.
All in all Alex kept up a high level of results on the first day with 3,944 Binary and 110 Dates.
And then there was the 30-minute Cards event: the "real cards" world record was still 884, set what feels like millennia ago by organiser and smooth host Ben Pridmore. The digital record was 888, set by Simon. Alex broke both records with a fantastic 910 cards, 17.5 decks. He looked at 19 decks and only made a few small mistakes.
That meant that after day 1, Alex led the Open section with quite a points buffer while Simon led the European Championship ahead of Katie. Already two world records on day 1: would they surpass the legendary Swedish Open 2013 where the athletes broke 6 world records (seven if you also count the then-highest-ever total score by Johannes Mallow)?
In addition, Tobias was on course to a 2,000+ total score, very strong for a European kid.
Day 2:
Alex continued his hunt for world records, the next one being 30-minute Numbers, which stood at a very strong 1,800, achieved by Marwin Wallonius from Sweden. Alex broke that rather comfortably with 1,933. Impressive! Simon did 1,412, which would still have been a world record a few years ago … Everyone will need to adapt to the new levels, it seems. Katie had 1,026. Soren scored 606, which is a new Senior world record!
In 5-minute Binary, Alex also easily got the best result with 1,014, followed by Simon with 750 and Katie with 600. Alex still led the European Open while Simon had consolidated his lead somewhat in the European Championship.
But Katie Kermode was fighting back: after Ben Pridmore's 30-minute Cards record was no more, Simon's 15-minute Words record of 300, established at the German Open 2011, was the oldest record. Not for long: Katie wrote down 348 words and got 318 in the end. A wonderful new record after many had tried to break the 300 barrier in the last few years! World record count: five already.
Spoken and Speed Cards left. A number of championships have been decided in the home stretch. But Alex was not willing to let anybody cut into his Open lead, getting 265 spoken in his last try. Simon defended his lead in the European Championship with a more modest 126. Third place was Marlo Knight with 67.
So now the contestants were heading for Speed Cards. Alex already had more than 8,000 points after nine disciplines which is extremely noteworthy taking into account that, with today's tough standards, only 2012 world champion Johannes Mallow had ever comfortably achieved more than 8,000 points after ten events, at the aforementioned Swedish Open 2013.
The situation was rather clear before Cards: Alex had almost definitely secured the Open title, having more than 1,000 points on Simon. Simon needed a time of around 40–50 s or faster to secure the European Champion title against second-placed European Katie. Tobias was already above 2,000 points after nine, a great success for a kid.
And here's how it unfolded: Alex did a (supposedly safe) 21 s in the first Cards trial. That meant he had already improved upon his own best score and was at about 8,900+ total. At that point it was clear that he was European Open Champion. Simon did 34.34 s and secured the European Champion title. So both could go for Alex's speed cards record of 19.41s. At least that was the record until trial two …
Simon stopped the clock at 20.25 s but could not quite puzzle the cards together. Alex started a bit later and when the recall was done people were starting to ask at what time he had stopped the clock. It was 16.957 s, rounded to 16.96 s. A fantastic time, if correct! Checking began, conducted by experienced arbiter Nathalie: the decks were compared side by side, with everyone watching. And … all correct! 16.96 s, a new speed cards world record, sub-17 s. To witness such a feat is truly a joy and an incredible finish to an incredible tournament. We are very glad to have this historic achievement exclusively available to view here on our website. Please take a look! The speed of Alex going through his cards is amazing.
In the end Alex's total score was 9,144, almost 400 points more than Johannes Mallow's score in Sweden 2013. So 6 world records in London 2016, and a highest total score, just like in Sweden 2013. Ultimately, because of the higher level of the scores, one might even rank London 2016 as the most record-filled and strongest tournament ever.
So Alex Mullen had won the European Open and Simon Reinhard was the first European Champion. Tobias Achleitner won the title of European Champion in the Kids category. The organisers and the IAM board had decided before the championship that one should not punish Tobias for being the only kid in the competition, so they took a look at the results of all active European kids and decided that if Tobias could crack the 2,000-point barrier, he would be awarded the title. And he even got 2,518, a new personal best. A true champion under pressure :). Congratulations also to him!
Here are links to the results on our stats page: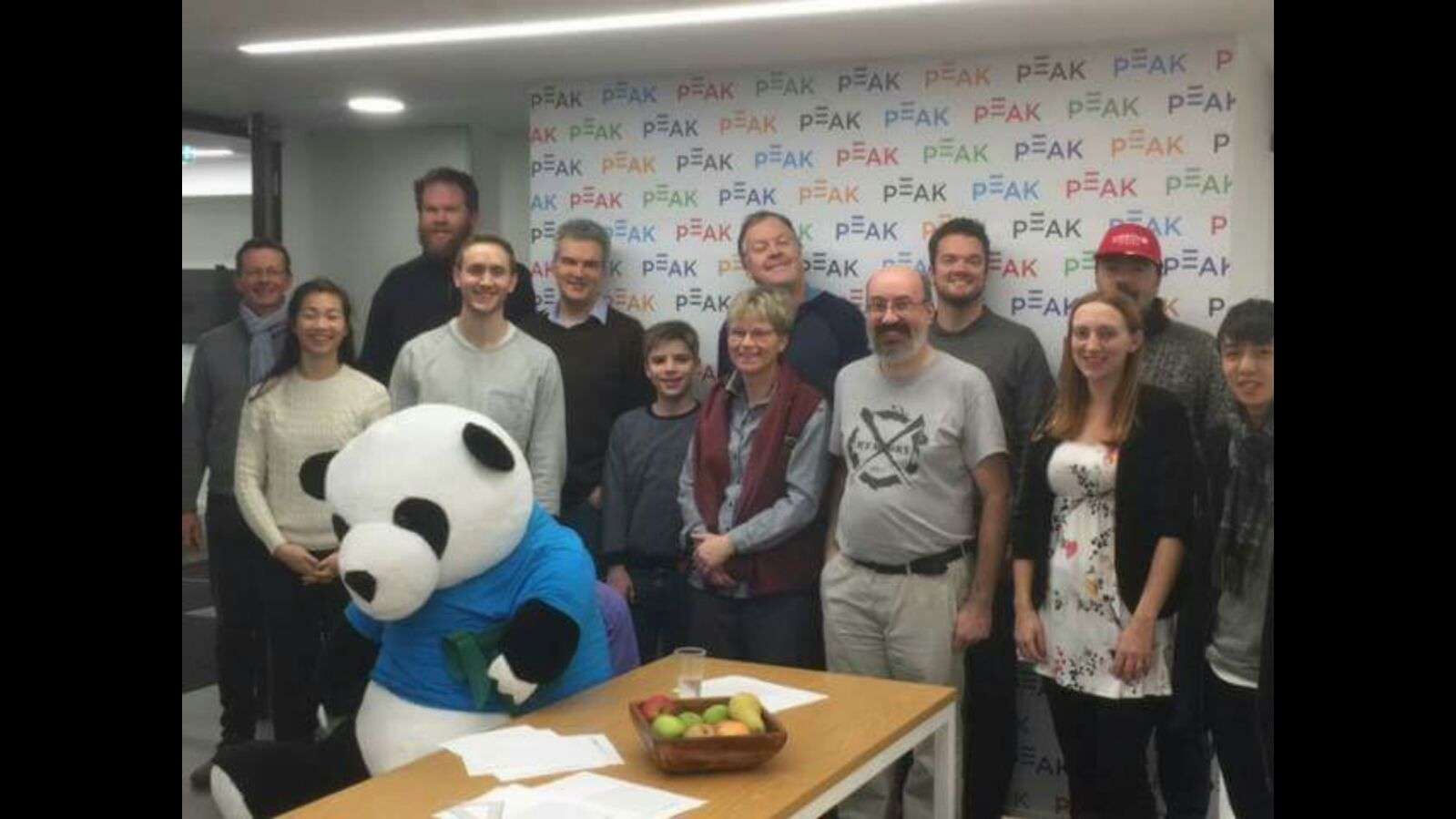 New IAM memory discipline
After the competition, the IAM "New Discipline" team provided the competitors with test materials for the new event. A number of different ideas were presented, the results of intense brainstorming in the last few weeks and months. The competitors were very interested in the different possibilities and also contributed their own ideas. A separate article will be dedicated to showcasing a number of proposals for the new discipline for all athletes to download, print out, practise and give feedback on. We want your opinions because you are the people who keep the sport alive and make it better and better!
In conclusion: it was a wonderful tournament and we are all looking forward to an even better European tournament in 2017!