World Records continue to tumble on an exciting Day 2!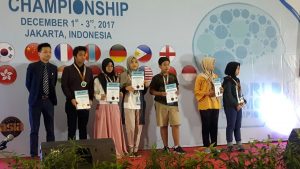 After a fantastic first day, which finished with Alex Mullen, Munkhshur Narmandakh and Enkhshur Narmandakh taking the top 3 places, competitors assembled for a tough second day of competition. This would see the athletes put through their paces in three short disciplines and one marathon.
In the relatively new 5-minute Images event, Yanjaa Wintersoul once again excelled with a new World Record of 354 points, just ahead of Munkhshur Narmandakh with a fantastic 349.
Yet another amazing World Record came in 5-minute Numbers, with Alex Mullen memorising 568 digits. Alex also achieved a World Record in Historic Dates, with an extremely impressive 133.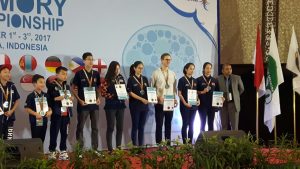 The Hour Cards event was no exception: Munkhshur Narmandakh was back in the record books with an amazing 34.15 decks (1776 cards).
The day finished with no change in the top 4 places: Alex on 6356 points, Munkhshur on 6119, Enkhshur on 5795 and Yanjaa on 5333. The top two athletes were still close enough to make the final day very interesting.